The death toll from Tropical Storm "Freddy" has risen to 522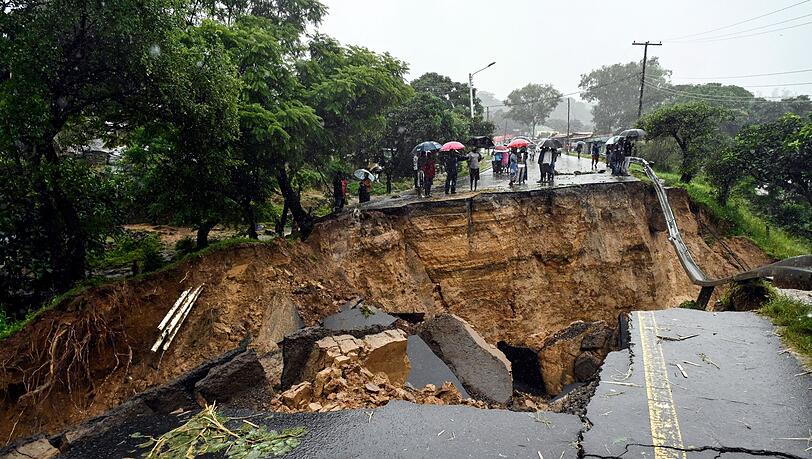 [ad_1]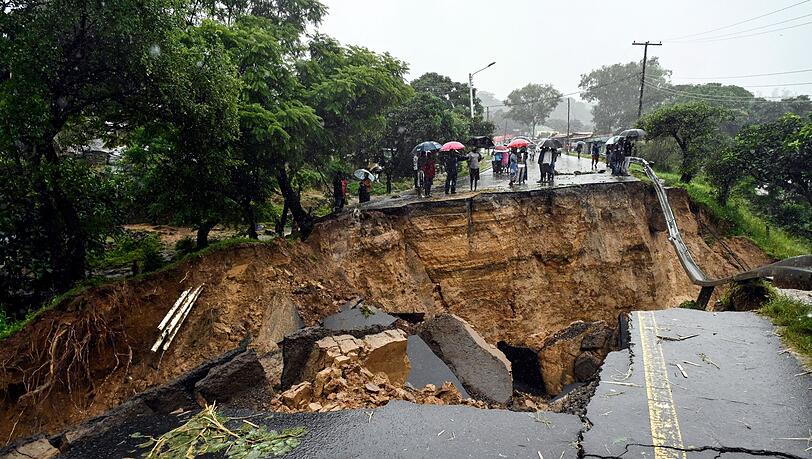 Blantyre
Tropical Storm Freddy killed at least 522 people in three countries in southeast Africa – Malawi, Mozambique and Madagascar, according to authorities. The hardest hit was poverty-stricken Malawi, with the death toll rising to 438, according to the Civil Protection Agency. On Thursday, Malawi authorities reported 326 deaths.
About 345,000 people in the country have been affected by torrential rains, floods and landslides. Tens of thousands are left homeless. The government has declared a state of emergency in the worst affected area, southern Malawi.
The cyclone left a trail of destruction in southeastern Africa for the second time in a month since last Friday. At least 67 people have died in Mozambique, according to President Felipe Nyusi. At least 17 people have been killed in the island nation of Madagascar.
Freddy hits Earth for the first time on February 21st
Freddy first came to Earth on February 21 – in Madagascar. From there, the storm moved to Mozambique and then back across the Indian Ocean. On March 11, "Freddy" arrived in Mozambique and Malawi for the second time.
According to the World Weather Organization (WMO), the storm, which has raged for more than a month, is likely to be the longest-running hurricane since weather records began. Freddy was declared a hurricane on February 6. South Africa is currently going through its cyclone season which can bring heavy rains and storms until March or April.

note: This report is part of an automated service provided by the German Press Agency (dpa), which operates under strict journalistic rules. It is not edited or vetted by AZ Online Editors. Questions and hints please feedback@az-muenchen.de

! function (f, b, e, v, n, t, s) { if (f.fbq) return; n = f.fbq = function () { n.callMethod? n.callMethod.apply(n, arguments): n.queue.push(arguments)}; if (!f._fbq) f._fbq = n; n. push = n; n. loaded =! 0; n.version = '2.0'; n. query =[]; t = b. createElement(e); t. async =! 0; t.src = v; s = b.getElementsByTagName (e)[0]; s.parentNode.insertBefore(t,s)}(window, document, 'script', 'https://connect.facebook.net/en_US/fbevents.js'); fbq('init', '2523508247947799'); fbq('track', 'PageView');

[ad_2]

Source link