Riots again protesting pension reform in Paris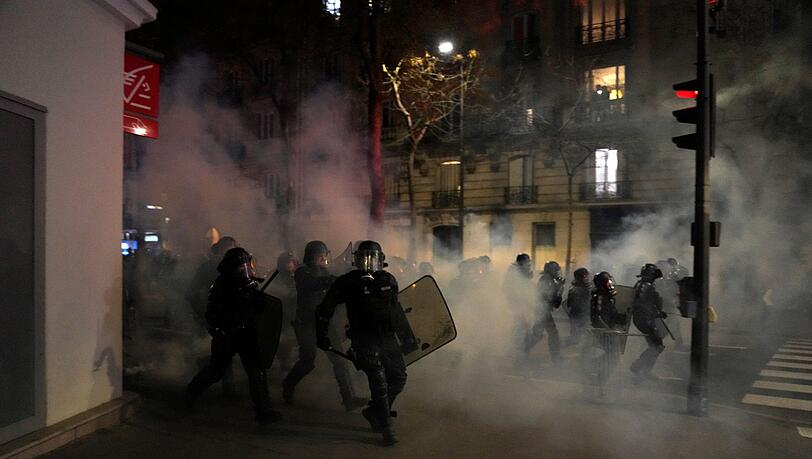 [ad_1]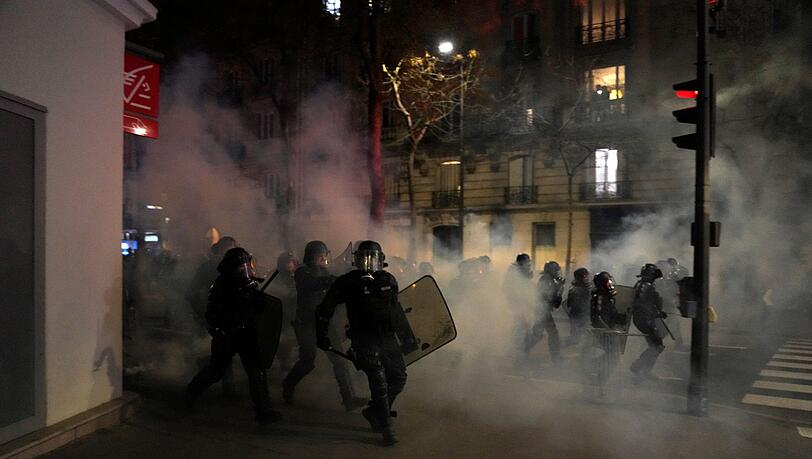 Paris
In Paris, riots broke out for the third time in a row in a spontaneous demonstration against the French government's measures to reform the pension system on Saturday. According to BFMTV news channel, quoting police departments, 81 people were arrested during the riots between protesters and security forces. Nearly 4,000 demonstrators gathered for the march in the 13th arrondissement, south of the French capital.
According to media reports, protesters set rubbish bins on fire and attempted to set up barricades. the police Use of water cannons and tear gas. Spontaneous protests also broke out in Nantes, Marseille and other French cities.
The protests have continued since the government decided on Thursday to move ahead with the controversial reform with the help of Special Article 49.3 without a vote in the National Assembly.
Reforming the pension system is President Macron's most important reform project. This increases the retirement age from 62 to 64 years. At the last minute on Thursday, the government had concerns that not enough MPs would agree to the reform and so resorted to Article 49.3 of the constitution.
Trade unions have been fighting the reform project for weeks, with strikes and mass demonstrations. A new day of strikes and protests is scheduled for next Thursday (March 23).

note: This report is part of an automated service provided by the German Press Agency (dpa), which operates under strict journalistic rules. It is not edited or vetted by AZ Online Editors. Questions and hints please feedback@az-muenchen.de

! function (f, b, e, v, n, t, s) { if (f.fbq) return; n = f.fbq = function () { n.callMethod? n.callMethod.apply(n, arguments): n.queue.push(arguments)}; if (!f._fbq) f._fbq = n; n. push = n; n. loaded =! 0; n.version = '2.0'; n. query =[]; t = b. createElement(e); t. async =! 0; t.src = v; s = b.getElementsByTagName (e)[0]; s.parentNode.insertBefore(t,s)}(window, document, 'script', 'https://connect.facebook.net/en_US/fbevents.js'); fbq('init', '2523508247947799'); fbq('track', 'PageView');

[ad_2]

Source link