NRW airports have returned to normal operations after the warning strikes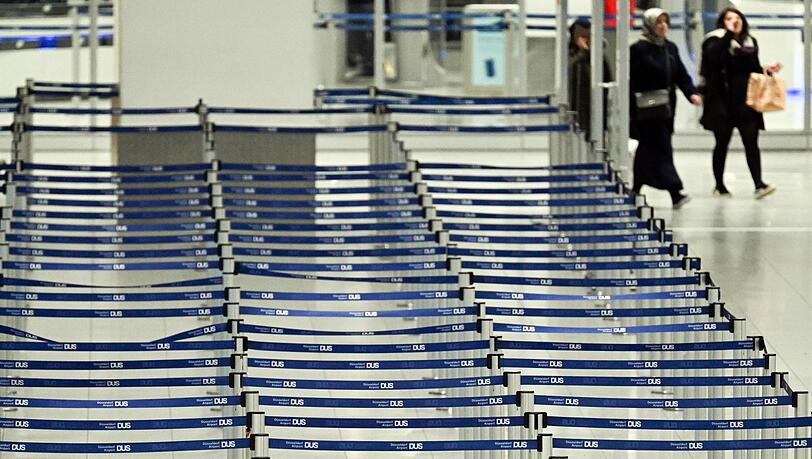 [ad_1]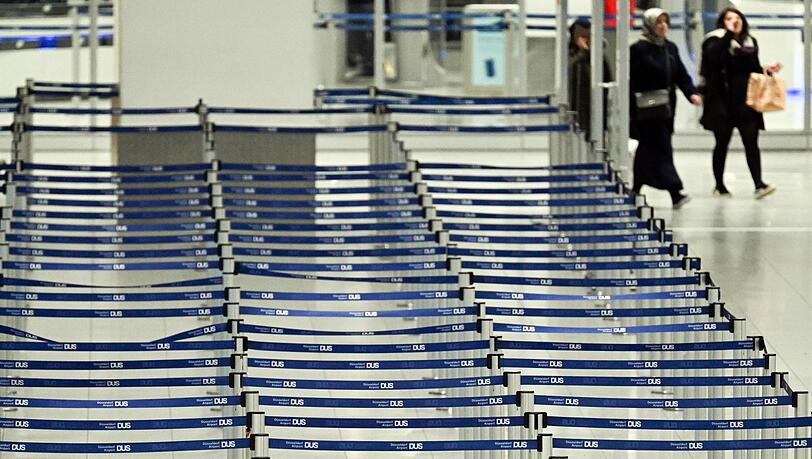 Dusseldorf / Cologne
North Rhine-Westphalia's two largest airports, Düsseldorf and Cologne/Bonn, have largely returned to normal operations after day-long warning strikes ended and a total of hundreds of flights were cancelled. Cologne/Bonn Airport reported that 117 passenger flights were scheduled and 3 were canceled due to strikes. A spokesman for Cologne/Bonn Airport said there were still delays in flight operations after the end of the strike. A spokesperson said that flight operations would operate normally at Dusseldorf Airport.
Hundreds of flights were canceled at the two largest airports on Friday. The Verdi union called on employees in Passenger, Personnel and Cargo Control, Freight Control and General Services to withdraw. According to the company, almost all passenger flights in Cologne/Bonn have been cancelled. Of the 148 originally planned takeoffs and landings, 144 could not have happened. According to a spokesperson, about 18,000 passengers were affected. Two-thirds of all flights were canceled in Dusseldorf on Friday. Here, 264 of the 391 planned takeoffs and landings have failed, the spokesperson explained.
According to its own information, Verdi has been in negotiations with the Federal Association of Aviation Security Companies for years to increase surcharges for time surcharges on nights, Saturdays, Sundays, and public holiday businesses. In addition, a better collective bargaining agreement should be reached for the overtime payment of security and service personnel at commercial airports. Collective bargaining in the public sector concerns federal and local employees. Verdi and the Civil Servants Association db are calling for an extra 10.5 percent income for nearly 2.5 million employees across the country, but at least an extra 500 euros per month.

note: This report is part of an automated service provided by the German Press Agency (dpa), which operates under strict journalistic rules. It is not edited or vetted by AZ Online Editors. Questions and hints please feedback@az-muenchen.de

! function (f, b, e, v, n, t, s) { if (f.fbq) return; n = f.fbq = function () { n.callMethod? n.callMethod.apply(n, arguments): n.queue.push(arguments)}; if (!f._fbq) f._fbq = n; n. push = n; n. loaded =! 0; n.version = '2.0'; n. query =[]; t = b. createElement(e); t. async =! 0; t.src = v; s = b.getElementsByTagName (e)[0]; s.parentNode.insertBefore(t,s)}(window, document, 'script', 'https://connect.facebook.net/en_US/fbevents.js'); fbq('init', '2523508247947799'); fbq('track', 'PageView');

[ad_2]

Source link