Clashes again in Paris to protest the reform of the pension system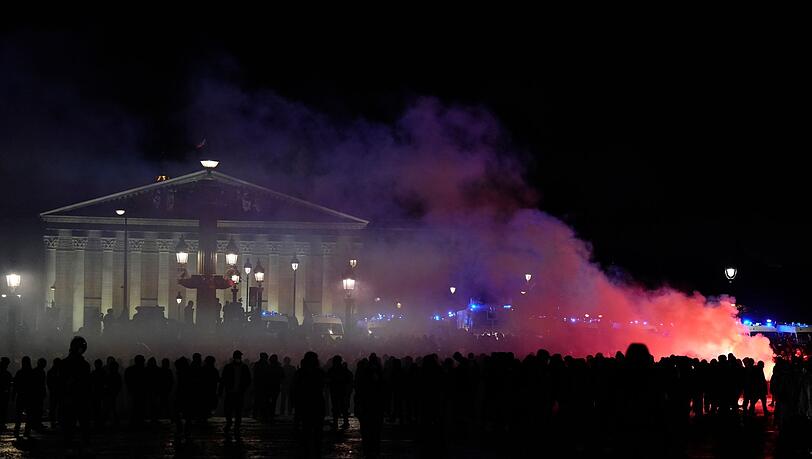 [ad_1]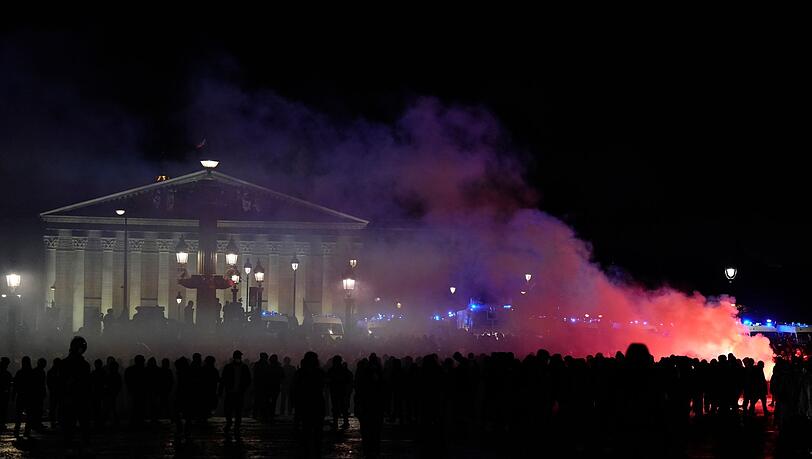 Paris
Clashes broke out again on Friday evening in Paris to protest the French government's pension reform police And the demonstrators came. According to media reports, security forces used water cannons and tear gas against protesters who threw paving stones and fireworks at police officers. Things were also set on fire.
According to information from the French television station BFMTV, 61 people have been arrested. France Info, citing police information, reported that five police officers were injured. It is said that about 4,000 participants in the protest were counted. There were also protests in other cities, such as Bordeaux, Lyon and Strasbourg.
The spontaneous assembly took place in Paris in the center of the Place de la Concorde, not far from the Parliament building. The riots had already broken out the day before after the French government decided to advance the controversial reform with the help of Special Article 49.3 without a vote in the National Assembly. She feared that not enough MEPs would agree to the reform. This provides for raising the retirement age from 62 to 64 years.
Trade unions have been protesting the reform plans for weeks. They again called for a day of nationwide strikes and protests for next Thursday.

note: This report is part of an automated service provided by the German Press Agency (dpa), which operates under strict journalistic rules. It is not edited or vetted by AZ Online Editors. Questions and hints please feedback@az-muenchen.de

! function (f, b, e, v, n, t, s) { if (f.fbq) return; n = f.fbq = function () { n.callMethod? n.callMethod.apply(n, arguments): n.queue.push(arguments)}; if (!f._fbq) f._fbq = n; n. push = n; n. loaded =! 0; n.version = '2.0'; n. query =[]; t = b. createElement(e); t. async =! 0; t.src = v; s = b.getElementsByTagName (e)[0]; s.parentNode.insertBefore(t,s)}(window, document, 'script', 'https://connect.facebook.net/en_US/fbevents.js'); fbq('init', '2523508247947799'); fbq('track', 'PageView');

[ad_2]

Source link